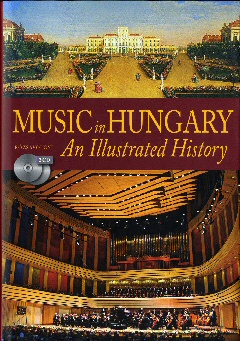 Essays written by
ANDRÁS BATTA, ANNA DALOS, LÁSZLÓ DOBSZAY, MÁRIA ECKHARDT, LÁSZLÓ EŐSZE, ZOLTÁN FARKAS, LÁSZLÓ FELFÖLDI, ILONA FERENCZI, MELINDA KABA, JÁNOS KÁRPÁTI, PÉTER KIRÁLY, GÉZA PAPP, BÁLINT SÁROSI, ÁGNES SAS, FERENC SEBŐ, LÁSZLÓ SOMFAI, MÁRTA SZEKERES-FARKAS, JANKA SZENDREI, KATALIN SZERZŐ, TIBOR TALLIÁN
Edited by
JÁNOS KÁRPÁTI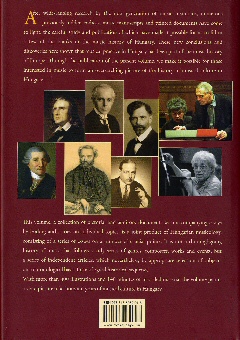 After wide-ranging research by the new generation of music historians, numerous previously hidden codices, music manuscripts and printed documents have come to light, the careful study and publication of which have made it possible for us to fill in a few of the blanks in the music history of Hungary. These new conclusions and discoveries have shown that musical practice in Hungary has been part of the music history in Europe. Through the publication of the present volume, we make it possible for those interested in music to form an over-arching picture of the history of musical culture in Hungary.
This volume, a collection of pictorial and auditory documents with accompanying essays by leading authorities in individual topics, is a joint product of Hungarian musicology, consisting of a series of essays on a number of crucial points. It is not a thoroughgoing history of music that follows a tidy series of genres, composers, works and events, but a series of independent articles, which nevertheless, by appropriate selection of subjects on a chronological basis, form a logical historical sequence.
With more than 400 illustrations and 140 minutes of recorded material the volume paints a vivid picture of a thousand years of musical culture in Hungary.